ZHCET-AMU MTS India Section Student Chapter
SCHEDULE FOR THE INAUGURATION OF MTS AUV-ZHCET STUDENTS SECTION AT ZHCET NAMELY, RASAM-E-IFTITAHI, TO BE HELD ON 17TH SEPTEMBER 2020 FROM 10:00 TO 11:00 AM.
| | |
| --- | --- |
| 10:00 to 10:05 AM | Recitation of Holy Quran and Welcome address |
| 10:05 to 10:15 AM | Address by the Guest of Honour, The Hon'ble Vice-Chancellor, AMU |
| 10:15 to 10:20 AM | Presentation by MTS Chair and Secretary of MTS Memento to the Hon'ble  VC  of  AMU  and  of  section  certificate to  the  Section Councilor. |
| 10:20 to 10:30 AM | Speech by the MTS Chairman |
| 10:30 to 10:40 AM | Speech by the MTS Secretary |
| 10:40 to 10:45 AM | Speech by the Principal ZHCET |
| 10:45 to 10:55 AM | Introduction of section members (office bearers) and other members of the Student section and Presentation by MTS AUV-ZHCET |
| 10:55 to 11:00 AM | Vote of Thanks. |

Inauguration of MTS-AUV ZHCET Chapter-November

In November after a long wait, MTS-AUV ZHCET finally inaugurated its student chapter. With a strength of more than 50 attendees, 6 speakers, virtually on Cisco, the inauguration went successful. Mr Shubham Singh, chairperson of the club welcomed the chief guests Dr R Venkatesan and Mr Nanda Kumar, guest of honour Prof MM Sufiyan Beg, faculty advisor Prof Saleem Anwar Khan and fellow attendees. Followed by the welcome note, the vice-chairperson Mr Faraz Omar along with the computer team head Mr Huzaifa Khan gave a brief introduction of the club to the attendees. Prof M.M Sufyan Beg addressed the club's achievements and its growth and gave a thank you note to the MTS society for including AUV-ZHCET under its umbrella. Dr R Venkatesan and Mr Nanda Kumar gave a detailed speech on MTS and MTS-India and handed a certificate of MTS Student Section to the club's faculty advisor Prof Saleem Anwar Khan. The ceremony was concluded by the secretary of the club Mr Prajjwal Nijhara in which he proposed a detailed action plan for the upcoming year.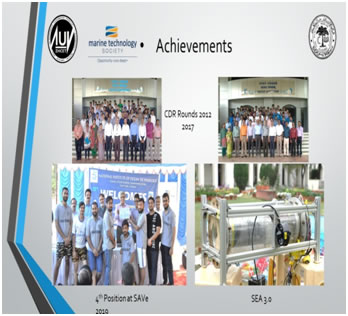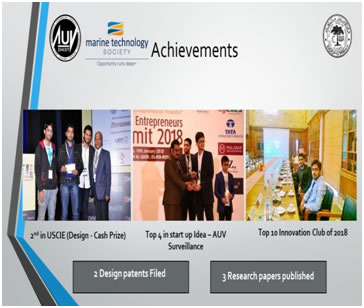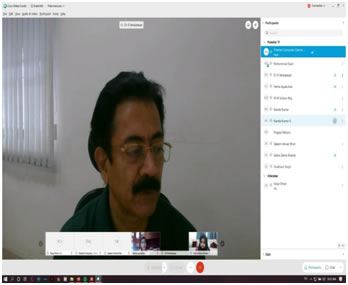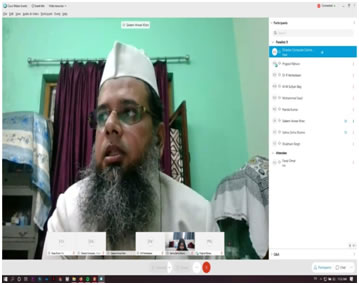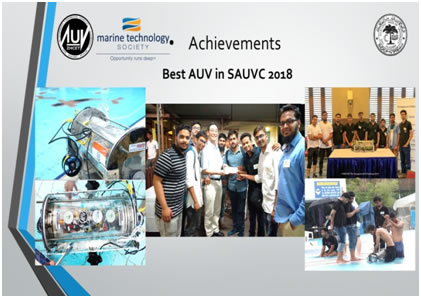 Activities

Summer Internship Program 2020 for MTS-AUV ZHCET members-April to July

Online webinar on Underwater robotics in collaboration with IEEE JMI chapter-July

Weekly Sessions on design and development of AUVs for college students

Virtual Ocean Robotics Challenge-2020-November

Webinar on Advancements in Marine Technology- February
RELATED LINKS

Global SAR Resources

Regional Maritime Rescue Coordination Centre AFRICA (LAGOS)

Students Autonomous underwater Vehicle (SAVE)

EVENTS