INAUGRATION CEREMONY OF IIT-Madras---MTS STUDENTS CHAPTER On 24th August 2019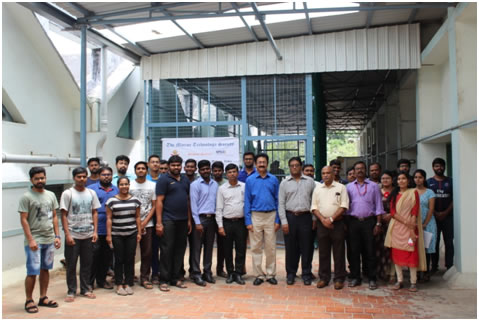 AGENDA
Tamil Thai valthu - Invocation song
Welcome speech - Mr. Danish D R, Chairman MTS IITM section
Kuthuvilakku - lighting the lamp
Speech about Department of Ocean Engineering, IIT Madras - Prof S A Sannasiraj
Introducing chairman MTS India - Mr Danish D R
Speech chairman MTS India - Dr R Venkatesan
Opening of MTS Student section IIT Madras

-Certificate will be received by Prof S A Sannasiraj
-Certificate to the student council members

Introducing Secretary MTS India - Mr  S Ashok Kumar, Secretary MTS IITM Section
Speech Secretary MTS India - Mr K Nanda Kumar
Speech by Chief Guest, Dean Students - Prof M.S Sivakumar
Memento

-Prof S A Sannasiraj to Dean Student
-Dean Student to Chairman MTS India
-Prof S A Sannasiraj to Secretary MTS India

 Presentation of the planned activities - Mr Danish D R
Thank you speech - Mr S Ashok Kumar
National Anthem
IIT MADRAS--MTS    STUDENTS    CHAPTER –INAUGURATION REPORT 

About Department of ocean engineering IIT Madras
The Ministry of Education and Social Welfare, as per the decision of Council of Indian Institute of Technology, established the Ocean Engineering Center of IIT Madras in 1977 based on the recommendation of the committee headed by Dr. Y. Nayudamma. The Department is to act as a Center of Excellence for advancing the frontiers of science and to provide Break-through Technology as well as to develop education and training programs in the field of Ocean Engineering. A national advisory Committee consisting of representatives of the then Ministry of Education, CSIR, UGC, DST, ONGC, EIL, other IITs and user industries with the Director, IIT Madras as the chairman monitored the progress of the Department over the years. A review committee headed by Prof. M.G.K. Menon also reviewed the progress of the Department in 1982 and its recommendation has since been implemented.
The Department has been functioning as an academic department since 1982.

The Department was created with the following objectives:
To create infrastructure and expertise in order to carry out R & D work in areas of Ocean Engineering and related fields, which have direct relevance in the national context.
To create educational and research opportunities at graduate and doctoral levels.
To extend educational facilities and train the manpower from industry, R & D organizations and other educational institutions in order to enable them to carry out tasks in areas of Ocean Engineering.
To collaborate with user organizations on need based problems.
The last 41 years have seen a remarkable growth of the Department in terms of expertise and infrastructure facilities and there has been notable success in achieving the above mentioned objectives. The Department vigorously pursues activities in line with its objectives and remains committed to excellence in its endeavor in education, research and training programs as well as supporting developmental efforts of marine industries. The Department has laboratory are of 3000m2 and a highly specialized faculty numbering 20+ with adequate support from technical and administrative staff.
Vision Statement
1)To create awareness about MTS scholarship, challenges, opportunities,recent work and
carrier in the field of Marine Technology and Ocean Engineering.
2)To motivate students and scholars to collaborate, coordinate and coexist to work in the area of Marine Technology and ocean Engineering by involving them in the student chapter and it's activities.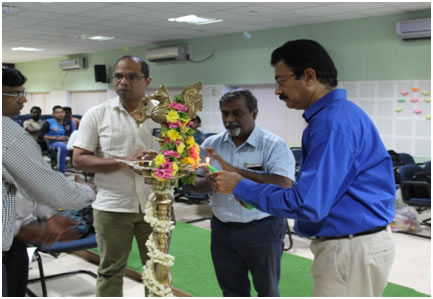 The event was formally inaugurated by Dr. R Venkatesan Scientist G NIOT & Chariman MTS India on 24th Aug 2019 at department of ocean engineering, Indian Institute of Technology Madras, in the presence of K.Nanda Kumar, MTS secretary India section. Prof.S.A.Sannasiraj, Faculty advisor of MTS IITM Chapter along with Prof.M.S.Sivakumar Dean Students IIT Madras have graced the occasion.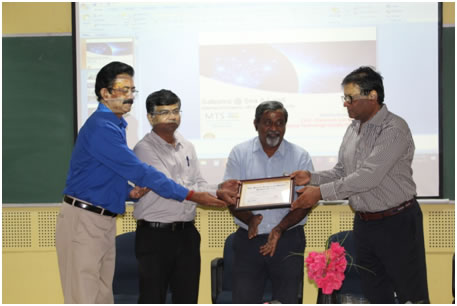 Activities