INAUGRATION CEREMONY OF IITD-­‐MTS STUDENTS CHAPTER Friday, 7th June 2019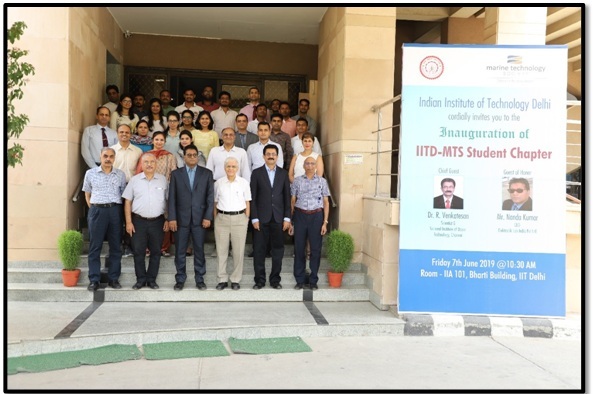 On Friday, June 7, "IITD‐MTS Student section" was formally inaugurated at a ceremony in which various dignitaries  participated. The chief guest and guest of honor for the events were Dr. R.Venkatesan, Chairman, MTS India Section and Mr. K. Nandakumar, CEO, ELEKTRONIK LAB. The ceremony took place at Bharti building in IIT Delhi at 10:30 hr. Prof. Monika Aggarwal, Faculty   advisor started this auspicious occasion by heartily welcoming every body and thereafter, the ceremony continued with the lighting of the lamp and felicitation.  
The session presided by Prof S. Prasad (Ex‐ director IIT Delhi). He talked about the importance of the  student chapter. Dr. R. Venkatesan, Chairman, MTS India Section, briefed the audience about various  opportunities and mentorship activities of the student section. Thereafter, he handed over the official  approval of the MTS student section to Prof. Monika Aggarwal. MR. K.NANDAKUMAR CEO, ELEKTRONIK LAB,  presented  a  talk  on  "Communication  Technology  in  Marine  Sector".  Following  this,  a  series  of powerful and inspirational speech was given by Prof. Rajendra Bahl,  Prof A. D. Rao,  Prof S.D. Joshi and  other dignitaries present in the ceremony.  Prof. Brejesh Lall addressed the audience by congratulating  on the formation of a student chapter at IIT Delhi and motivated students to work in the area of marine  technology. Lt Cdr Vignesh expressed views about the role of naval construction Wing in IIT Delhi. Lt Cdr  Suhas  Rao  explained  to  the  audience  about  the  collaboration  of  the  Indian  navy  and  IIT  Delhi.  Mr.  Sharvan  Rewari,  CEO  &  Managing  Director  of  ARI  gave  a  brief  presentation  about  his  company  and  services provided by his company in the field of marine technology such as simulation software for real  field training.  
Finally,  Farheen  Fauziya,  the  chairperson  of  the  student  chapter,  listed  out  the  future  plans  on  MTS Student  Chapter  and  introduced  executive  officers  Bipin  Kumar  (Vice‐chairperson),  Payal  Gupta  (Treasurer) and Gunjan Matta (Secretary). Prof. Monika Aggarwal concluded the ceremony with Vote of  Thanks. The inaugural function was signed off with group photographs and high tea where the audience  got the opportunity to have an informal discussion with dignitaries.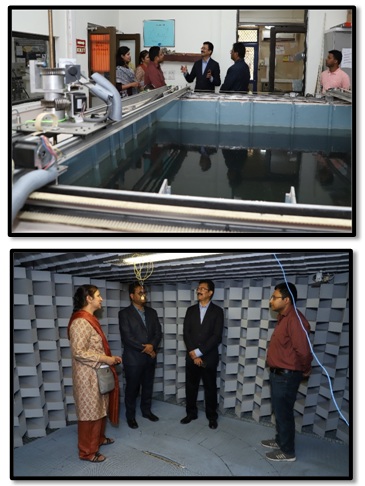 Lab Visit of Centre for Applied Reseach in Electronics in IIT Delhi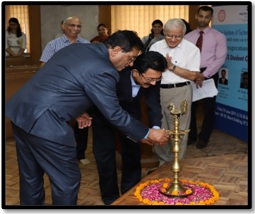 Lamp lighting ceremony by the dignitaries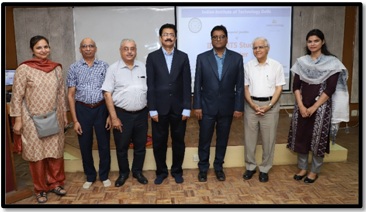 Chief Guest and Guest o f Honor addressing the Gathering
Activities

IITD-QUARTERLY REPORT OF MTS STUDENT CHAPTER

IIT DELHI SCHOOL STUDENT SYMPOSIUM

IIT DELHI MTS SECTION GUEST LECTURE