SRI SAIRAM Engineering College MTS STUDENT CHAPTER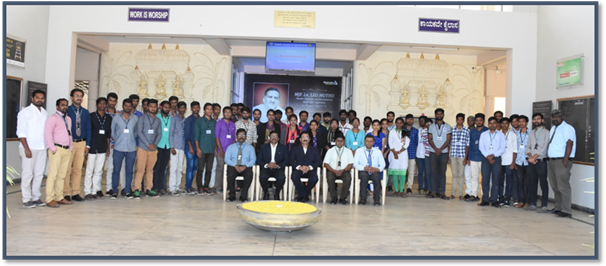 We are happy to inform you that "Inauguration of MTS STUDENT CHAPTER was organised on 23rd February 2019" in our college campus. The program was started with an invocation song, sung by the 6th semester mechanical student Ravi. During the Welcome Address, Prof V Balaji Head of Department, Mechanical Engineering, had introduced  the chief guest Dr. R Venkatesan, Scientist and Program Director, NATIONAL INSTITUTE OF OCEAN TECHNOLOGY, Ministry of Earth Sciences – INDIA to the Gathering.   Dr Y Vijaya Kumar, Principal of Sri Sairam College of Engineering, Anekal officially welcomed the chief guest with a flower bouquet and memento.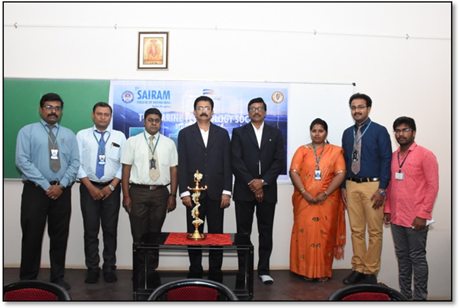 The session was Presided by honourable Principal Dr Y Vijaya Kumar and he delivered the importance of the MTS student chapter and functioning of the club.  Then,  the Chief Guest Dr. R Venkatesan addressed the gathering with a Power Point presentation, where he expressed the importance of MTS Students chapter India as well as the history of the MTS Chapter and numerous social activities organised by MTS to the society.  He also motivated the students for the scholarship and awards given by the MTS club.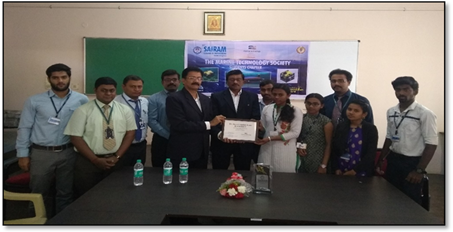 Finally the chief guest wished all the members of Sri Sairam MTS Student Chapter to run this club effectively and more activities have to be done by students.  The program was concluded by the vote of thanks, proposed by Asst. Prof. Rajesh Kumar N, Faculty Councillor, MTS, he thanked Chief Guest, Management, Principal, HOD's, Chief Coordinator of SLMIC and members and all the faculties who contributed directly or indirectly for the successful conduction of MTS Student Chapter Inaugural Function.
Activities

LECTURE ON MTS & DEMO ON ROV's BY SSCE MTS STUDENT CHAPTER