SRM University MTS India Section Student Chapter Inauguration
MTS board approved formation of twostudent sections viz NIT Trichy and SRM University to expose the importance of ocean related activities to the student community. MTS India Student Sectionat SRM University was formally inaugurated by Dr. R.Venkatesan, Chairman MTS India Section at SRM University on 22nd August 2016.
Mini workshop on marine technology was organised Mr. Nandakumar Secretary Spoke on satellite communications Commodore Shekar delivered talk on opportunities in marine sector and Dr. R. Venkatesan on ocean technology. This event was chaired by Director E&T SRM University and Dr. Preetha coordinator organised this event the office bearers of student section presented course of activities planned.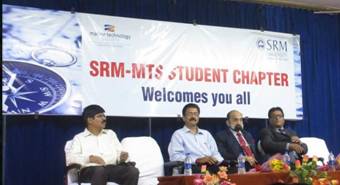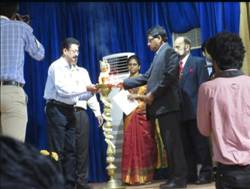 Inauguration of SRM - MTS Student chapter
Activities

TECHNICAL WORKSHOP BY SRM MTS STUDENT CHAPTER

DEEP DIVE-SCHOOL CHILDREN AWARENESS PROGRAMME BY SRM MTS CHAPTER

2 ND TECHNICAL WORKSHOP BY SRM MTS CHAPTER

MATLAB PROGRAMMING WORKSHOP BY SRM MTS CHAPTER

TECHATHAN BY SRM MTS CHAPTER

SCHOOL STUDENTS AWARENESS CAMPAIGN ORGANISED BY SRM MTS CHAPTER
RELATED LINKS

Global SAR Resources

Regional Maritime Rescue Coordination Centre AFRICA (LAGOS)

Students Autonomous underwater Vehicle (SAVE)

EVENTS